Vlogging or video blogging is one of the fastest-growing channels for marketing your product online. Vlogging makes it easy for you to film your brand in a frame instead of writing it.
Due to its popularity, it is difficult for businesses to stand out from the crowd in such a competitive niche. So, what makes a good vlogger? The answer to that will always be 'Content!'
If you're a business owner or an independent professional, the main challenge you're probably having is developing brand content to generate viewer engagement. To help you with that, here are ten video blogging ideas you can start doing now.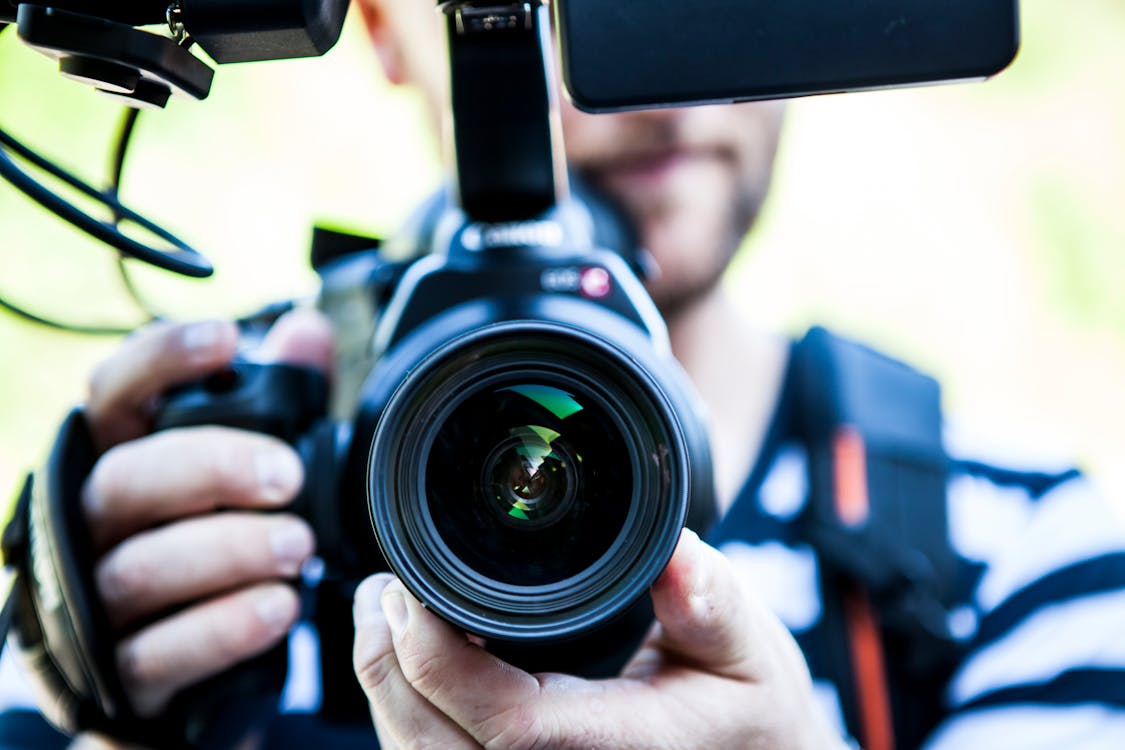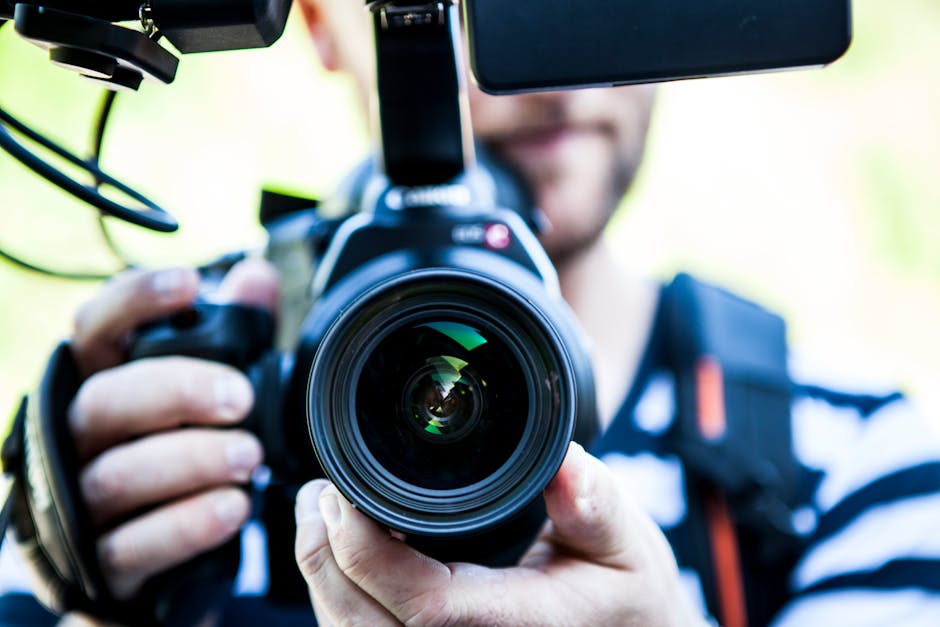 Ten Video Blogging Ideas To Help Market Your Brand
Vloggers use different content from time to time to keep their audience coming back. Their content varies from entertaining to information and a lot more!
1. About the Brand
This is the first and most important thing you should discuss when you're vlogging about your business is to tell your audience about the products and services you offer. You may also show them how your products look and give them a brief history of how your business started.
2. Tutorial Videos
Consumers are always eager to learn new things. Use this to your advantage by making tutorial videos on using your product or using your services. Tutorial videos can be posted by themselves. You will no longer need to put long captions, and the video does all the talking for you.
3. Customer testimonials 
Collect your customer's feedback and do a quick interview on how your products and services have been a great help to their everyday life. Testimonials from loyal customers can help you establish trust between your business and your new audience. With this content, you will surely see an increase in sales.
4. Q&A Videos
Get your audience to ask you questions about your product and record a video to answer all of them. You'll be surprised how much they still don't know about the services you offer. Q&A videos have higher engagements which means more exposure for your brand.
5. Disprove 'Myths' About Your Brand
People consume an overwhelming amount of information every day, and hearing false claims about your products might confuse them. Doing this type of video allows you to clarify certain misconceptions about your business and help the audience understand your business better.
6. Host A Giveaway
This one is one of the commonly used marketing strategies because it offers a reward to loyal customers. This is a great way to give back for their big contribution to growing your business.
7. Make Gift Suggestions
On special holidays and events such as Christmas, Valentine and birthdays, give your audience some suggestions on the perfect gift. You can use this opportunity to suggest your product or service, too!
8. Behind-the-scenes- video
Your audiences are interested in how you run your business. Give them a sneak peek by doing a behind-the-scenes video where you show how your products are made, packaged, and sent out to customers. This will make your brand more reliable and relatable.
9. Launch New Products
When you have new products, update your customers, leads, and prospects by doing a video about them! You can introduce how it works and demonstrate how everybody can use it.
10. 'Thank You' to Your Viewers
Remember that your business would not be thriving if not for your energetic and devoted customers. Make sure to create videos thanking your audience for their everlasting support.
Video blogging is a great way to market your products or services. The online video takes up more than 82% of online consumers traffic. Not to mention you can share your vlogs through different social media platforms, making your brand accessible for everyone to watch it.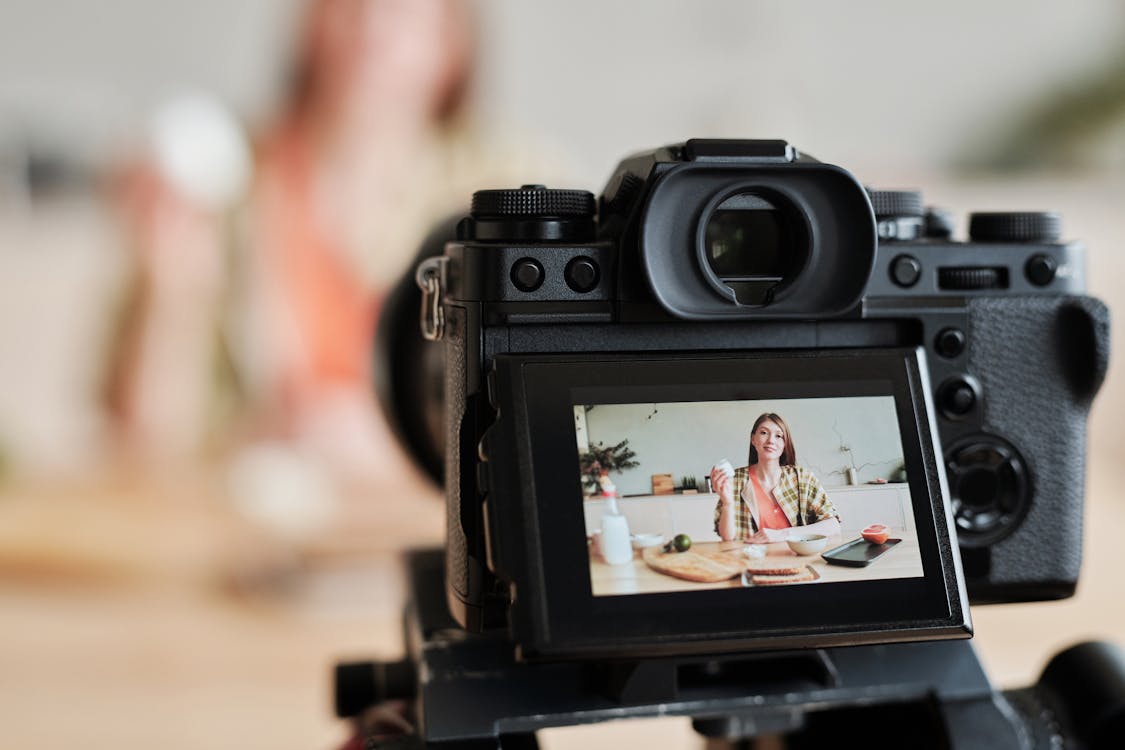 Benefits Of Great Vlogging Content
If you already have a blog or a podcast, perhaps even both, a vlog could open you up to a whole new audience. People like to consume content in different ways, and just as some prefer to read or listen to stories or advice, others prefer to watch it. Here are a few benefits of using video blogging ideas.
More People Are Watching 
Youtube is one of the main sources of entertainment and information, with more people choosing to watch a YouTube video over traditional television or radio. We do not see actors on YouTube, but real people and their lives, making the content much more relatable.
Build Personal Connection
It is much easier to build a personal connection with your audience through vlogging than it is through writing or podcasting. There is something meaningful about seeing someone speak to you. When you vlog, you're letting someone in to see a little piece of your life or thoughts.
Build Audience Loyalty
If you've already built an audience, vlogging will help you build loyalty by connecting with them on a more personal level. If your brand is new to the content game, YouTube is a great place to start as the platform is also the world's second-largest search engine. That means you will be uploading your content to a place where people are already looking for it.
At HoopJumper, we offer innovative marketing videos suitable for social media posts and websites to help your business grow. We will also optimize your vlogs on SEO, so your videos can be easier to find.
Start Your Vlogs and Podcast With HoopJumper
We're not going to sugarcoat it for you. As fun as these vlogs can be, they can be challenging to make. That's why it's important to have a video services expert create a high-quality marketing video, highlight your brand identity, and display eye-catching content.
With HoopJumper, you won't' have to spend hours editing and figuring out where to post your vlogs. All you have to do is record a short video clip on your iPhone or smartphone, send your media file to us, and we will do the rest!
Schedule a complimentary video consultation call now, and we will turn your vlog into supercharging lead-converting marketing video!